On March 30, 2015, Qipu Optoelectronics went to Shandong in the third stop of "Going Around China" and arrived in Jinan, Quancheng. Shandong is one of the most developed and economically strong provinces in China. For the domestic market of LED display, Shandong plays an important role, especially the demand for outdoor advertising LED display. Qipu Optoelectronics is leading the outdoor LED display in the Shandong market. The conference was held in the Yanzi Mountain Villa of the Jinan Military Region and it was a complete success. Based on the principle of "integrity, mutual benefit and win-win", Qipu Optoelectronics project leader and industry guests have in-depth exchanges to explore the development direction of LED display industry.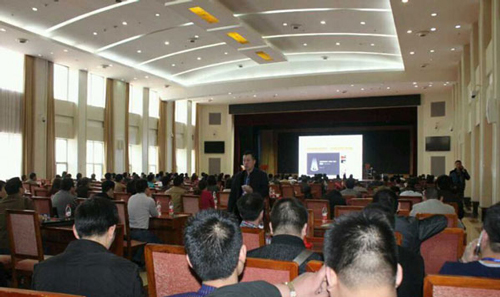 The picture shows the 2015 LED display industry resource integration meeting (Jinan station) site

Luo Jing, the sales manager of the third station of Qipu Optoelectronics "Walking Through China", delivered a speech at this meeting. Manager Luo introduced the guests to the audience. Qipu Optoelectronics, as the leader of outdoor high-definition LED display, has been committed to the development and application of outdoor LED display, and has been at the forefront of outdoor HD energy-saving LED display applications. With the development of LED technology, advertisers and dealers have far more than LED lighting requirements. They also require maximum energy saving without affecting the display. In the field of outdoor LED display energy saving, Qipu Optoelectronics has the magic weapon to win, that is, the outdoor energy-saving LED display AS series adopting energy-saving patent technology.

Qipu Optoelectronics outdoor energy-saving LED display, including AS10 and AS16, adopts the industry's top low-power super-bright LED lights, with 28 core patent technologies, the overall energy saving is 50%. The sales of AS10 and AS16 products reached 50 million yuan. In Shandong, Qipu Optoelectronics has numerous successful cases.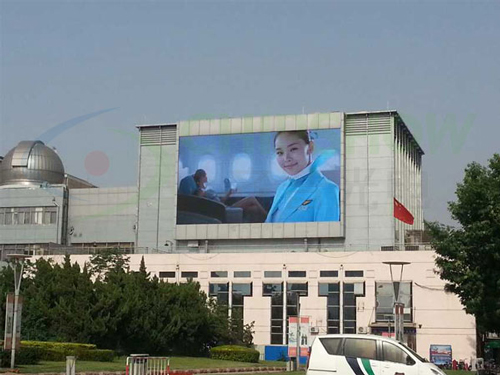 The picture shows Jinan 200 square meters AS16 outdoor LED advertising screen project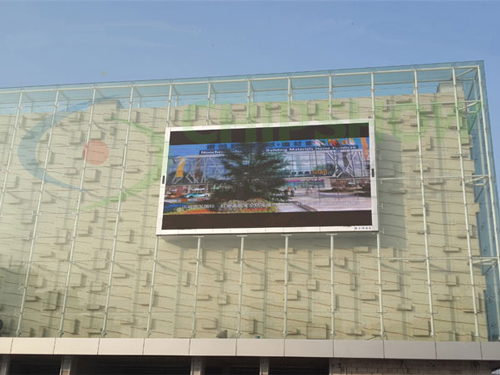 The picture shows Shandong Shouguang Meikailong AS10 outdoor advertising screen 80 square meters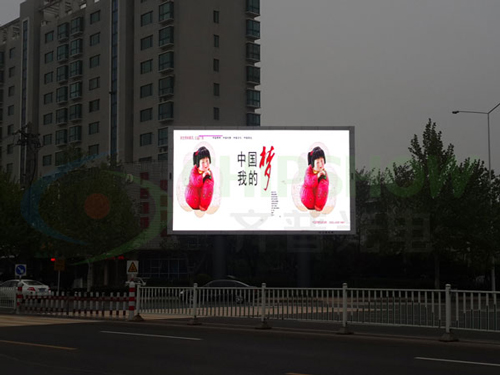 The picture shows the AS10 outdoor energy-saving advertising screen 100 square meters in Gude Plaza, Weifang High-tech Zone, Shandong.



The picture shows the curved screen AS16, 135 square meters of Dongying Department Store in Shandong Province, which is known as "the first screen of Dongying".


Say goodbye to Quancheng, which has the reputation of "three-sided lotus three-faced willow, one city and two half-city lakes". The next stop of Qipu Optoelectronics "going around China" is the capital Beijing. On April 10th, Qipu Optoelectronics will meet with you in the performance list of Beijing Forum!

Address: Hongxiang Hall, 3F, Beijing Chenmao Hongxiang Hotel, No. 15 Longxiang Road, Haidian District, Beijing Transportation: Take Subway Line 10 and get off at Peony Garden Station. Exit B and go north along Garden East Road. See Gaode Building. Turn east and enter Longxiang Road for 400 meters to arrive.

Check-in time: 8:30 am - 9:00 am

Lecture time: 9:00 am - 16:30 pm

(This article is a copy of Qipu Optoelectronics)

Four-Wheel Electric,Small Electric Vehicles,Community Electric Car,Small Ev Car

Jinan Huajiang environmental protection and energy saving Technology Co., Ltd , https://www.hjnewenergy.com