On the afternoon of August 11th, Sharp announced the new flagship TV products LCD-80XU35A and LCD-70XU30A at the 2015 summer Sharp AQUOS new product briefing held in Beijing. Both TVs have achieved the 8K-class top definition that can be represented by current flat-panel TVs through Sharp's unique four-color technology. The resolution is 4 times higher than that of 4K, and it is greatly improved in terms of image sharpness and three-dimensionality.

It is reported that in order to take advantage of the ultra-high definition of 8K resolution, Sharp currently only launches different series of 8K TVs with 70 and 80 inches, and the price has not yet been announced.

As Sharp's new flagship model, the LCD-80XU35A and LCD-70XU30A achieve the resolution of 8K resolution through the "new-generation four-color technology" and the "X8-MEP professional image processing engine". The new-generation four-color technology is adopted through "Red and Green". The unique blue-and-yellow pixel structure provides 4 brightness information for each pixel at 3840×2160. Sharp believes that brightness information is the key to improving image clarity. For the shortage of 8K or even 4K resources, the world's first "X8-MEP professional image processing engine" powered by these two TVs can increase the input signal to 8K.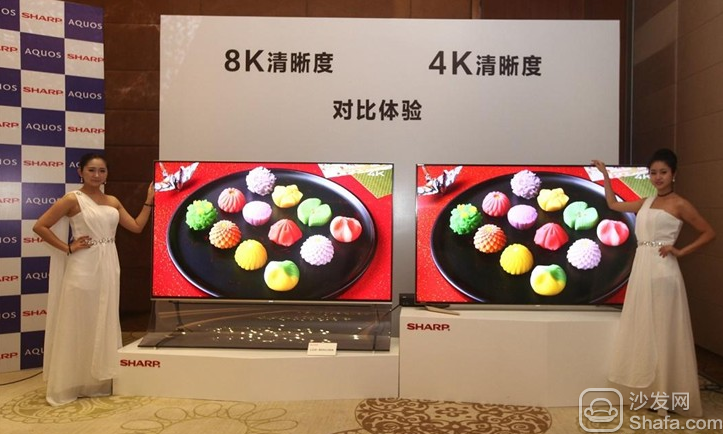 Sharp LCD-80XU35A (left) and LCD-80UD30A (right) contrast experience

In terms of color performance, the new phosphor-based LED backlighting system optimizes the purity of the two primary colors of green and red based on the blue light beads. The 116% NTSC color gamut even allows him to exceed the dominant color gamut. The QD backlight technology, Sharp's new flagship color performance reached the highest level in the history of AQUOS.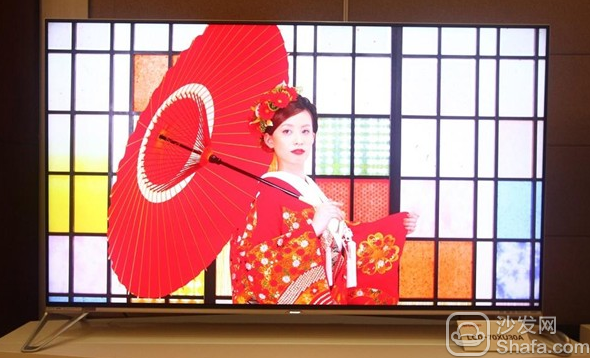 LCD-70XU30A TV

At this point, we have not yet introduced the difference between the LCD-80XU35A and the LCD-70XU30A series. The difference is that the 80XU35A is equipped with the "New Color" technology. This technology controls the brightness of the backlight through the zone (even bright areas can be subdivided. Different brightness levels) to improve the brightness contrast of the image, which is Sharp has always been advocating darker black, white and white, the scene contrast is obviously due to Sharp's past other 4K models.

Sharpness, color, and contrast are the core competitiveness of Sharp's high-definition TV. Sharp's original LCD panel also brings more accurate brightness uniformity. If you want to experience the visual experience of the world's best video quality TV, LCD-80XU35A is definitely the most correct choice.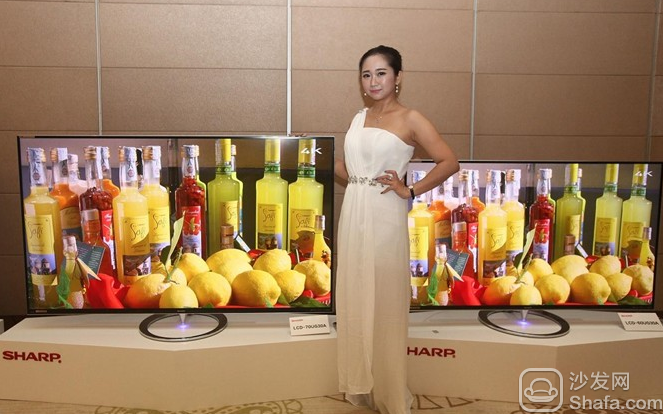 UG30A Series

Sharp's new product name also announced 70/60 inch two-size LCD-UG30A series ultra-thin TV products. Sharp's unique 4K Japan original LCD panel with the newly-developed wide color gamut technology will make TV the best appearance and vision. Experience a perfect fusion, thin fashion and high-precision, gorgeous color no longer miss one another.

The Sharp new product briefing will still show us a king of liquid crystal technology who tirelessly strives for the evolution of image quality. With its unique 8K display technology, Sharp will raise the quality of flat-panel TVs to a new peak that is difficult to discern. Of course, just as LCD-UG30A has made light and thin changes, we also hope that Sharp's cutting-edge display technology can appear in product lines more in line with market demand, allowing more consumers to feel the delicate visual field in Sharp's panel.

Recommended: Sharp 70XU30A 8K effect?

Luxry Lift,Home Elevators,Luxry Home Lift,Elevator For Home Use

XI'AN TYPICAL ELEVATOR CO., LTD , https://www.chinaxiantypical.com