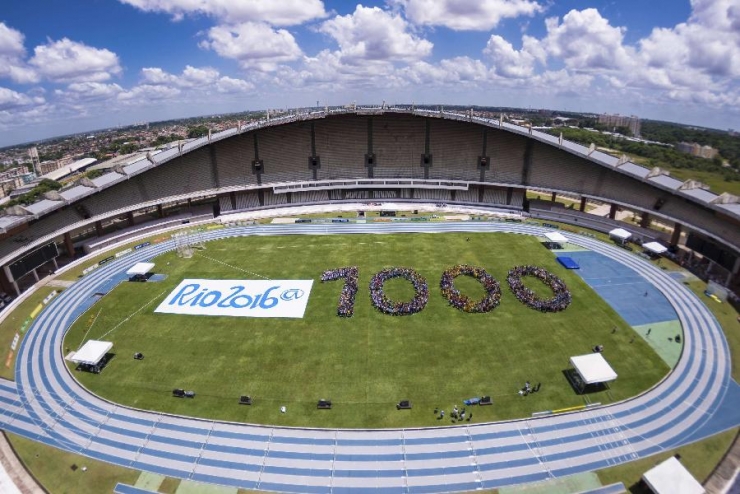 According to the "Financial Review" report, the 2016 Olympic Games in Rio de Janeiro will be officially opened at Maracana Stadium, which can accommodate more than 78,000 spectators. In the Rio Olympic Games, Samsung will not only send 12,500 customized Samsung S7 Edge Rio Olympic Games customized mobile phones for athletes, but also announced that Samsung Pay is the only mobile payment service available to mobile phone users during the Rio Olympic Games.

Not only that, but now, Samsung has also won the Rio Olympic Games exclusive VR player rights. By then, Samsung Electronics will join hands with NBC Universal and Olympic Broadcasting Service to provide the Olympic fans with virtual reality video broadcast services for the first time. The content includes opening and closing ceremonies, diving, basketball, track and field, and gymnastics.

Such a high-profile "contract" VR single broadcasting rights of this Olympic Games, what calculations does Samsung play?

In fact, after seeing the slowdown in the growth of the high-end smartphone market, Samsung began to turn its attention to the virtual reality market. Many industry players, including Facebook CEO Mark Zuckerberg, see VR as a high-tech future. This technology is expected to change many aspects of games, sports, communications, and how people work. With Google, Apple, and other competitors gradually entering the field of virtual reality and related augmented reality, Samsung Electronics hopes that through this high-profile investment in the Olympic Games, it will be able to shift the attention of consumers to their companies, and let virtual reality. Become one of the main drivers of company growth.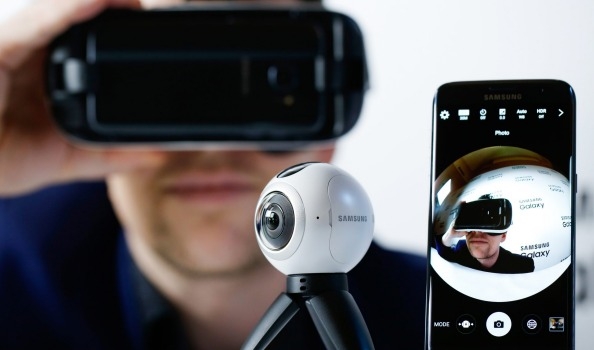 Samsung has always wanted to be at the forefront of the VR market. Both Gear VR and Gear 360 recently released can see Samsung's ambition to develop the VR market. However, as the technology is still in its infancy, how to profit from it is still a question to be explored. And, in the process of developing VR, Samsung is facing a "Catch-22" is bound (can not get out of embarrassment or because the laws of conditions caused by conflicting) - Samsung currently has 100 million monthly active users, to To increase the number of users, you need good content to attract users, but there is no good content at the beginning of the development of users. The same dilemma as "chicken or egg" applies to Samsung's advertising revenue as well: Advertisers want to ensure that enough consumers see their content so they can invest in new technology. However, without advertising and investment, what's the content?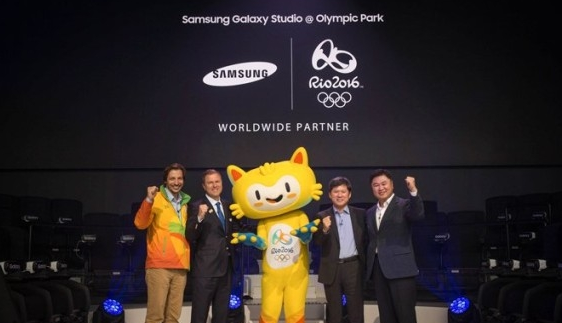 Samsung is pleased that they seized the opportunity of the 2016 Rio Olympic Games. The publicity of the Olympic Games will play an effective role in solving the above two problems. This will not only increase Samsung's exposure rate, but will also provide a large-scale display and popularization of VR through the promotion of content. Analyst Dan Baker said, "Events like the Olympic Games and the NBA can perfectly promote the development of virtual reality technology." In addition, Mario Laffitte, vice president of marketing and corporate affairs at Samsung Electronics Latin America, also stated that "Olympics will give virtual Real-world technology provides additional impetus. At present, VR technology has indeed caused waves."

Some analysts also said that Samsung's participation in the Rio Olympic Games VR broadcast work and make a huge investment, perhaps in the test of water, to do warm-up work for the 2018 Winter Olympics, because when the Winter Olympics will be at the equivalent of Samsung's doorstep In Pyeongchang, South Korea, Samsung will have more opportunities to promote its own VR business.

However, although Samsung stated that it has obtained the exclusive virtual reality right of the Summer Olympic Games, only about 80 hours of the approximately 6,700 hours of the competition program can be played through virtual reality technology. And these programs need to be delayed one day to watch. Even more disappointing is that the audience must buy Samsung's $100 Gear VR helmet and a Samsung Galaxy smartphone that sells for about $850. They also need to pay NBC for cable TV and download the NBC sports app. In other words, the viewer needs to spend $1,000 to enjoy the benefits of this VR broadcast.

Via Financial Review

Best Vapor Cig,Vapor Cigarette,Vaporizer Cigarette,Electronic Cigarette

Maskking(Shenzhen) Technology CO., LTD , https://www.szdisposablevape.com